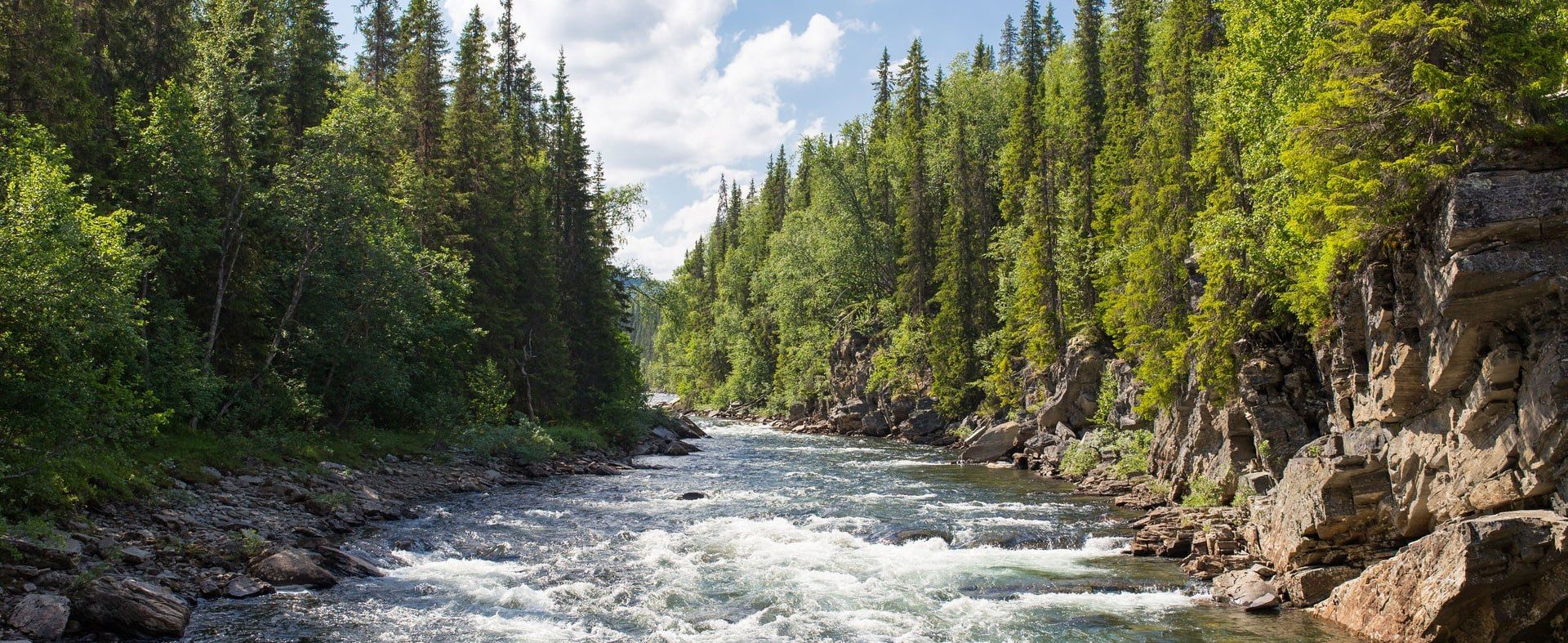 International Research Experience for Students
Join an interdisciplinary team of experts in a fully funded international summer experience to build field skills in hydrological and sociocultural research in El Salvador.

Applications for the 2023 IRES program are now closed.

About
This multi-year project addresses climate change-induced, water-related challenges in the Central American Dry Corridor with a focus on agricultural community adaptations to extreme hydrometeorological events in El Salvador.

Project work will be carried out in topics such as:
Groundwater aquifer characterization, including quantifying the temporal nature of recharge rates
Seasonal water quality studies of roof-top rainwater catchment systems and groundwater, including exploring treatment options as needed
Seasonal community water usage
This project is a collaboration of Michigan Technological University (MTU), CUAHSI, and Lutheran World Relief (LWR) in El Salvador, funded as a National Science Foundation International Research Experience for Students (IRES).
COVID-19 Contingencies: There are many unknowns due to the current pandemic; however, the program organizers are continuing preparations as best as possible. We are closely monitoring influencing factors and will assess the feasibility of the program as the proposed dates (mid-June to early-August 2023) get closer.

Please contact Dr. Luke Bowman at email hidden; JavaScript is required with questions and continue reading below for additional information and application instructions.

The application period for the 2023 El Salvador IRES is now closed.

The application has consists of:
A brief application form
A statement of interest
A C.V.
A transcript
A Letter of endorsement from a faculty advisor
Michigan Technological University (MTU), the Consortium of Universities for the Advancement of Hydrologic Science, Inc. (CUAHSI), and Lutheran World Relief (LWR) received support from the National Science Foundation - International Research Experience for Students program to explore agricultural community adaptations to extreme hydrometeorological events in El Salvador. The project seeks MS and PhD students to conduct hydrological and sociocultural research in El Salvador for 8 weeks during the summer.
The main program activity of this project is an eight-week International Research Experience in agricultural communities of El Salvador. The first cohort of student participants will focus on understanding issues of water availability, gender and power relationships, root causes of vulnerability within communities, and the installation of hydrometeorological monitoring equipment. The activities will bring graduate students together with MTU and students' own faculty advisors, CUAHSI mentors, LWR staff, Universidad de El Salvador - Facultad Multidisciplinaria Paracentral professors and students, and rural farmers to conduct group projects. The goal is to create opportunities where students from many universities can exchange ideas and advance concepts with project partners that help inform local partners' development interventions and research for subsequent cohorts. Results from each cohort should highlight problems/challenges facing communities for which solutions can be explored collaboratively between all stakeholders.

International research opportunity with potential for longer-term impacts
Strong, local partnerships with in-country partnering institutions
Immersion in local communities situated in rural landscapes
Opportunity to experience Salvadoran culture in a Spanish-language immersion setting
Practice skills in community development and capacity building in an international context
Potential for development of or adapting a thesis or dissertation idea(s)
Opportunity to grow your professional network and create lasting friendships
Applications will be accepted from current (or incoming) graduate students. Applicants must be U.S. citizens or permanent residents affiliated with U.S. universities, per National Science Foundation requirements.
Students selected to participate in the program must have a valid U.S. passport with an expiration date no earlier than 6 months after the date of the return flight.
Preference will be given to:
Students who have Spanish proficiency (fluency is optimal).
Interdisciplinary students with hydrological or social science backgrounds.
Must be able to reside on-site at project locations in El Salvador for the full 8 weeks (mid-June through mid-August)
The project team is especially interested in broadening participation of diverse students in this endeavor
According to the project sponsor (NSF): "Each year a new set of graduate students should be supported, with special attention given to broadening participation of underrepresented minorities and those without prior international research experience"
Desirable Attributes:
Willingness to comply with appropriate safety and security measures to conduct research in a challenging environment like El Salvador
Open-minded; flexible; adaptable
Able to work in teams with diverse students and local communities and stakeholders
Capable of enduring rustic, shared accommodations that will change based on the different project activities -- participants will move to at least 3 different sites during the 8-week-long experience
An openness to considering new experiences and different perspectives
An understanding that student participants are "Ambassadors" of the project to the communities in which our work is carried out.
Nature of the Experience and Challenges to Anticipate:
All participants will abide by the principles within Michigan Technological University's Statement of Diversity, Inclusion, and Equity throughout their involvement in the IRES program. See the MTU Statement.
Although instruction will be in English, it is not the primary language spoken in the conduct of the research work. There will be significant language barriers that must be navigated in the course of the field work.
When working in a foreign country, you should be sensitive to cultural differences and recognize foremost that we are guests.
Intermittent access to internet/wifi/cellular coverage
Hot, humid (potentially stormy) weather conditions
Moving between locations/cities (staying in two to three locations throughout the program)
Severe or specific dietary restrictions can be challenging to accommodate in restaurants and catered events. Grocery stores are accessible for students to choose to purchase and prepare their own food if the other offerings are not meeting their dietary needs or preferences.
Lodging
Students will be housed in shared, rustic accommodations (two to three students per room)
Expect to use shared bathroom facilities and to not always have hot water for washing or showering.
Lodging facilities will have electricity and running water for showers and flush toilets.
Tap water should not be used for drinking. Some hotels will provide water bubblers. Otherwise bottled water can be purchased from stores.
Students selected to participate in the International Research Experience will receive reimbursement of travel expenses to and from El Salvador and a per diem for meals and other incidentals while participating in the program in El Salvador. The accommodations will be funded by the project. The logistics are such that rooms must be shared and no dependents can accompany the participants.
Each participant who completes the experience will be paid a $2,000 stipend.
The schedule below is meant to be an example for prospective applicants. Dates are subject to change.
Orientation and field skills training may occur onsite or remotely prior to departure.
| | |
| --- | --- |
| November 2023 | Student application period opens |
| February 3, 2023 | Student application period closes |
| February 27, 2023 | Notification of student application status |
| March 13, 2023 | Deadline for students to confirm participation |
| March - May 2023 | Online per-departure meetings |
| June 12, 2023 | Arrival in San Salvador, El Salvador (tentative) |
| June 13, 2023 | Orientation in San Vicente, El Salvador |
| June 14-25, 2023 | Field and skills training |
| June 25 - July 31, 2023 | Group work in communities |
| August 1-3, 2023 | International experience wrap-up |
| August 4, 2023 | Last day of IRES; students return home (tentative) |
Please contact us with questions!
Luke Bowman, Research Assistant Professor
Geological and Mining Engineering and Sciences
Michigan Technological University
email hidden; JavaScript is required