2023 CUAHSI Biennial Colloquium
June 11 - 14, 2023
Location: Granlibakken Resort, Tahoe City, CA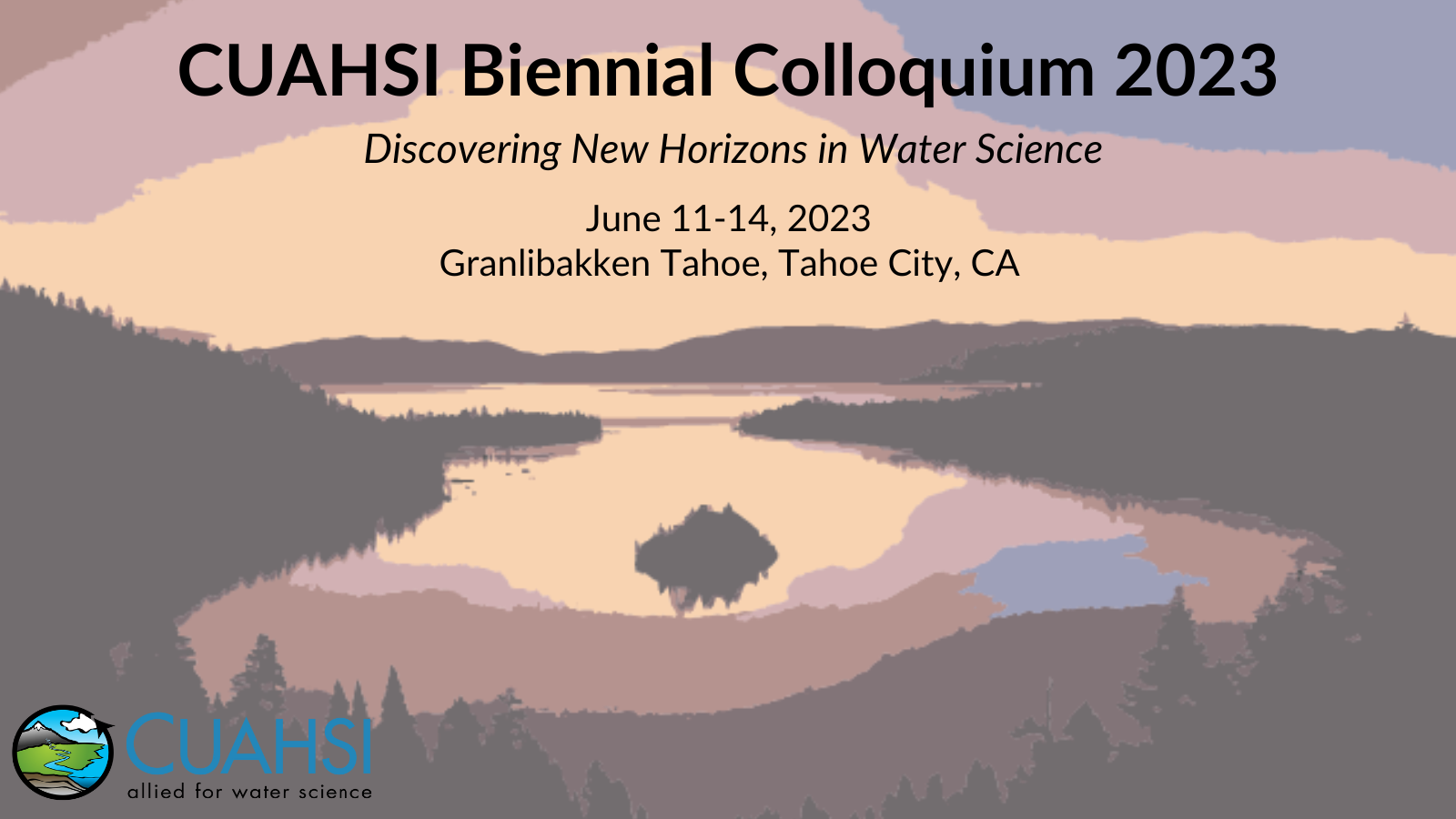 Registration is now open for the CUAHSI Biennial, taking place at the Granlibakken Resort near beautiful Lake Tahoe, California in June 2023!
Every two years, CUAHSI hosts a Biennial Colloquium focused on developments in the hydrology sector of the Earth Sciences. The symposium offers a unique opportunity and a casual environment for participants to discuss ideas and interact with colleagues from different disciplinary fields from all over the country. Students are especially encouraged to attend!
The theme for the 2023 biennial is, Discovering New Horizons in Water Science.
The broad field of Water Science is making important strides in addressing critical environmental and societal challenges in the face of growing stressors. As the connector among essentially all key systems on our planet, Water Science continues to reshape and evolve in its own unique way to address disciplinary and interdisciplinary challenges. The 2023 CUAHSI Biennial Meeting will focus on new horizons in Water Science that include: new ways of doing inclusive and collaborative research, new perspectives, new knowledge frameworks, new ways of learning, new tools, and new metrics of success. This will be the first in-person gathering of our CUAHSI community since the last Biennial in 2018. Please join us in sharing your discoveries and inspirations in Water Science as we continue to build towards sustainable water futures for all.

Here are just a few things you can expect when attending:
hear the latest findings from CUAHSI community researchers
attend workshops and hands-on sessions
identify new opportunities and collaborations
present your work during a poster session
CUAHSI member and early-bird discounts are available! Keynote speakers, session chairs and registration information is available on the event website.